Office life is certainly different to working from home. And not just when it comes to eating out of a lunch box and sharing space with your coworkers. Not to mention the extra technology to contend with.
From the PCs to the printers – there's much more to an office than the people. But surprisingly, office technology can be a great excuse to get to know your colleagues.
It can be great to gather around the printer for a quick catch up while you figure out how to refill the printer ink or go on the hunt for some more paper.
Catching up on the office gossip or figuring out lunch plans to the sound of some fresh documents being printed is an experience only office workers can relate to.
But it's a fantastic way to make friends at work, which can help to make office life a bit more entertaining.
As Christmas gets closer though, Secret Santas are just around the corner. While it's a staple in office life, for some it can be a dreaded event. What gift do you buy for your colleague? How do you make it personalised, even if you aren't too close with them?
We wanted to take the stress out of the situation for you. To make things much easier, we have created the perfect Secret Santa gift for any office worker looking to make their colleague smile.
And our favourite part – it makes using your work printer a bit more exciting!
We have gone full festive mode and created vouchers that you can give to your favourite office friends and are even perfect for a Secret Santa gift.
All you have to do is download our PDFs, where you can find the vouchers. Then just pop them in a festive envelope and hand it to your coworker who can then cash in their voucher and redeem their gift!
You can choose from the following:
Tea / Coffee round for a week
No one likes having to get up to make another cup of coffee, especially if you're in the middle of a task and in need of a quick pick-me-up. This voucher offers the recipient a week of tea and coffees made to order, whenever they request it.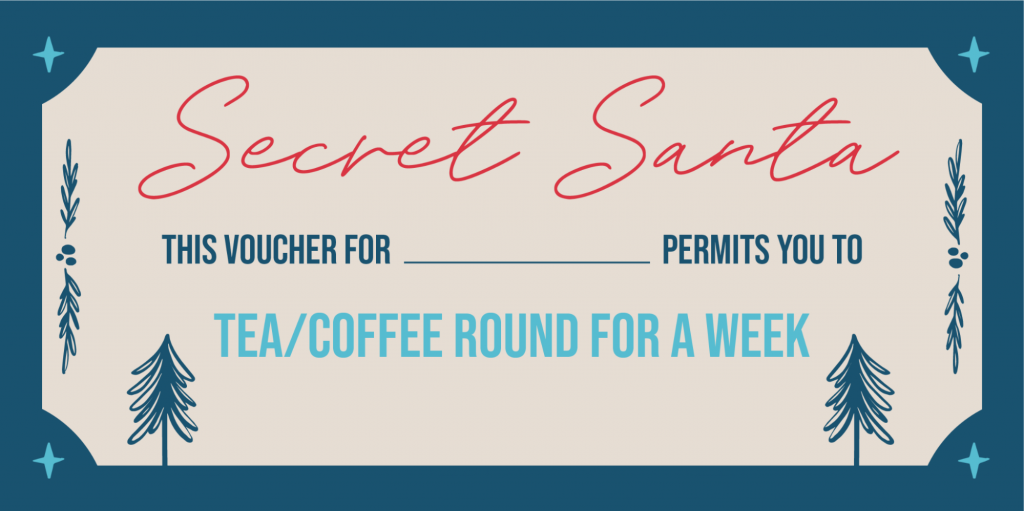 Car parking space for a day
Help your coworker save some time and energy by offering them a car parking space for the day with this voucher. We suggest getting them to check the weather first too – so they get to avoid any nasty cold and rain.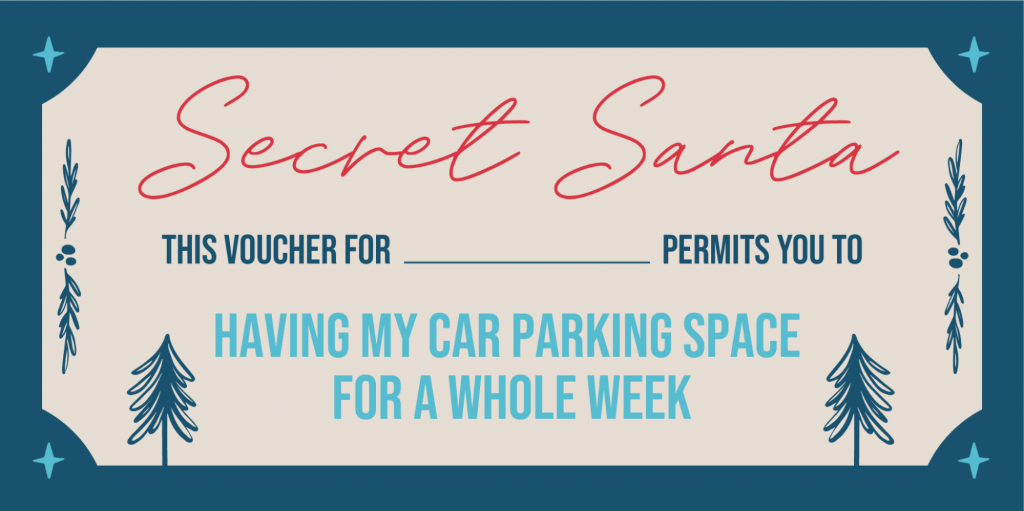 I will send you a Monday Motivation email for a whole month
Be the ray of sunshine the office needs with this voucher. Print it off and hand it to the coworker you'd like to give a helping hand at the beginning of the month and they can cash it in to activate their weekly Monday motivational quote.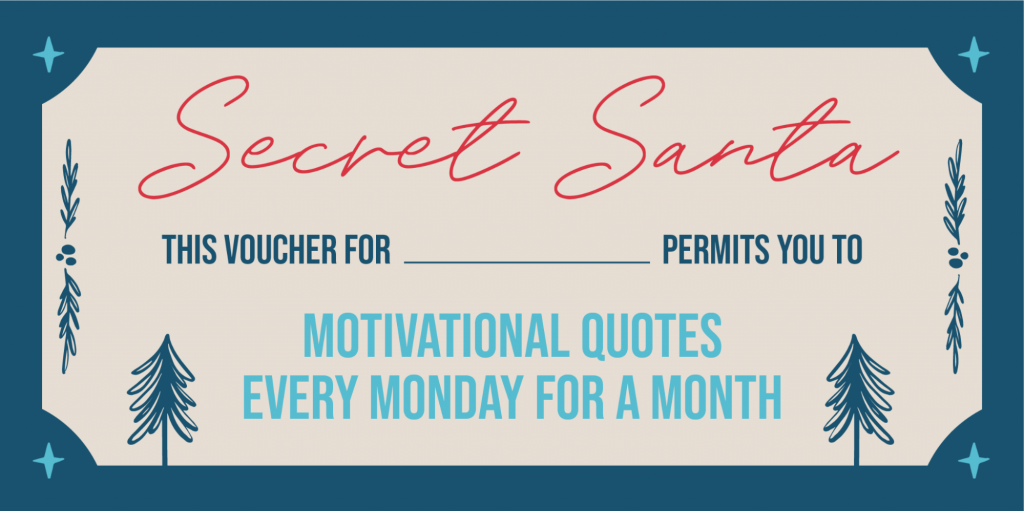 A lift home from an office party
Keep your coworker safe and guarantee them a comfortable drive home after a heavy night at an office party. They'll be sure to appreciate this voucher after one too many, and who knows – they might offer to buy you some chips on the way back home!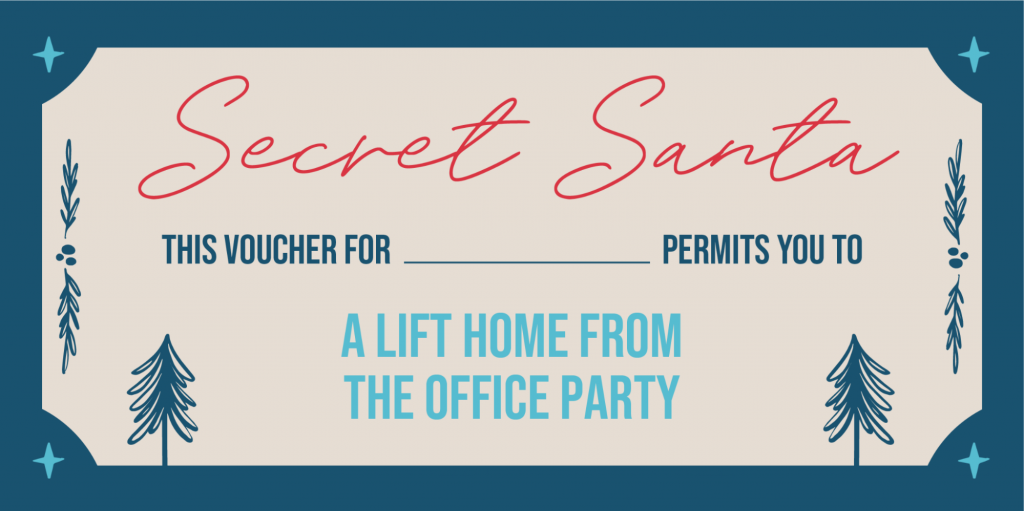 Will prepare and bring lunch in for you
This voucher is truly a generous offering. Gift this to a coworker that would love to try some of your delicious food. But if you're not too confident in your cooking ability, perhaps you could offer them an office takeaway?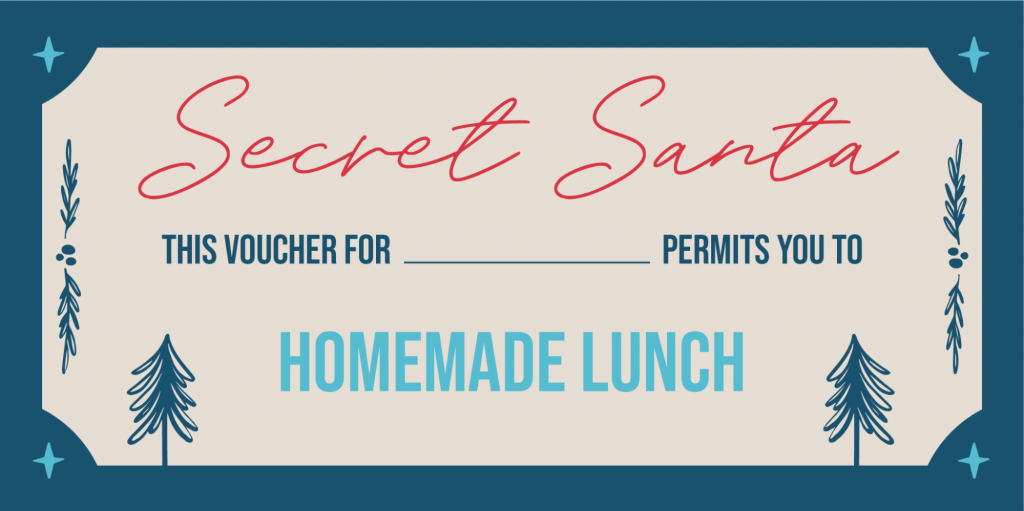 Will print anything you need for a week / collect printed material from the printer
We've all been through the tedium of repeat printer collection. When you're trying to concentrate, having someone grab your printouts is truly the dream, so offer this to the coworker you think would love it.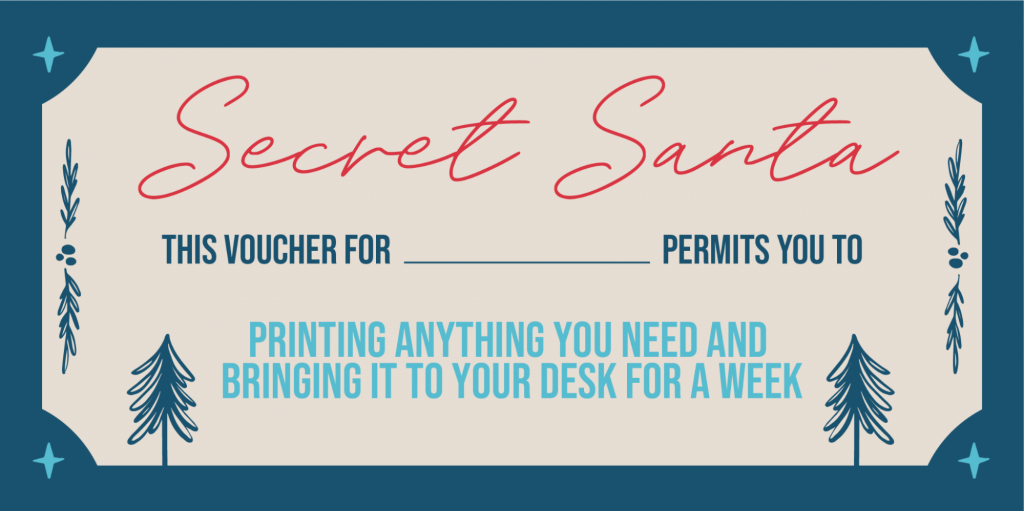 I will motivate you with an air guitar performance when you come into the office each morning
Let your inner rock god out with this voucher. Print it off and hand it to the coworker you'd like to give a helping hand to at the beginning of the day, and they can cash it in to activate their air guitar performance when they enter the office each morning.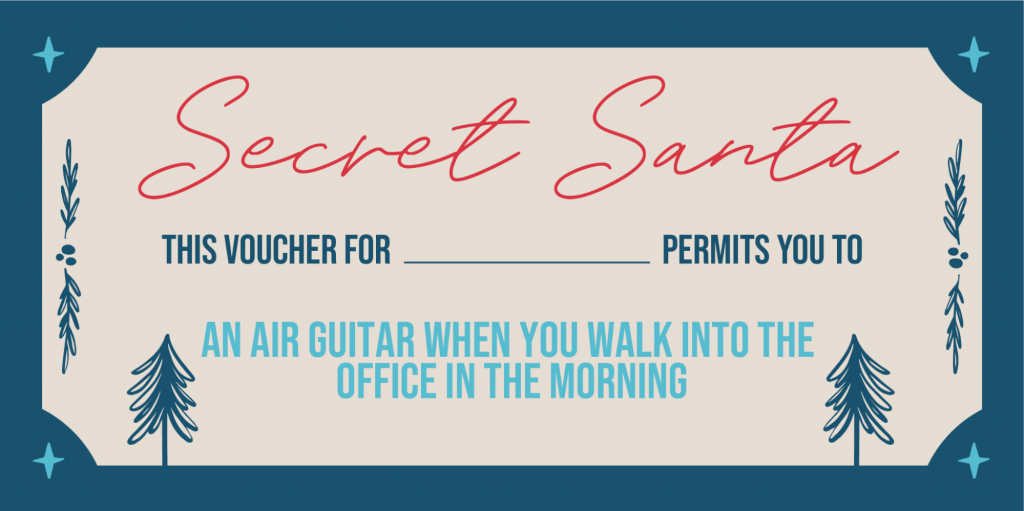 I will bake you a homemade cake
If you've been inspired to really test out your baking skills, this voucher is a great way to impress your lucky colleague. Treat them to a delicious baked treat and give them a voucher to cash in on any birthday, occasion or just whenever they fancy some cake!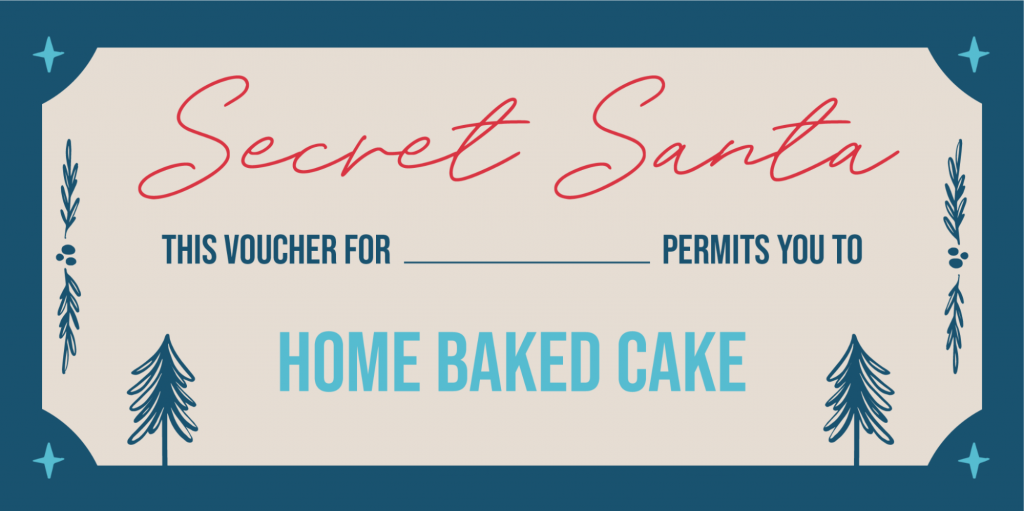 Help complete their boring admin tasks
Save your colleague from the paper piling up and offer them this voucher to redeem whenever the admin tasks become overwhelming. This gift may not seem too exciting (who said admin was?) but the recipient will really appreciate your help on those long days.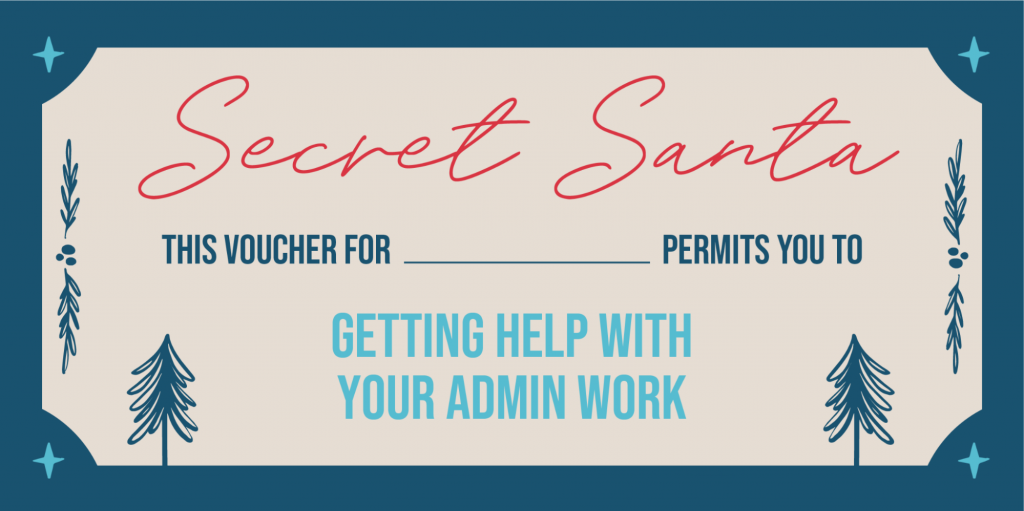 Whatever you like!
You know your colleagues better than we do, so we wanted to leave a blank voucher for you to fill in with whatever you like. Whether it's something a bit cheeky or you're brave enough to let the recipient fill it in – we know it'll make a fantastic gift.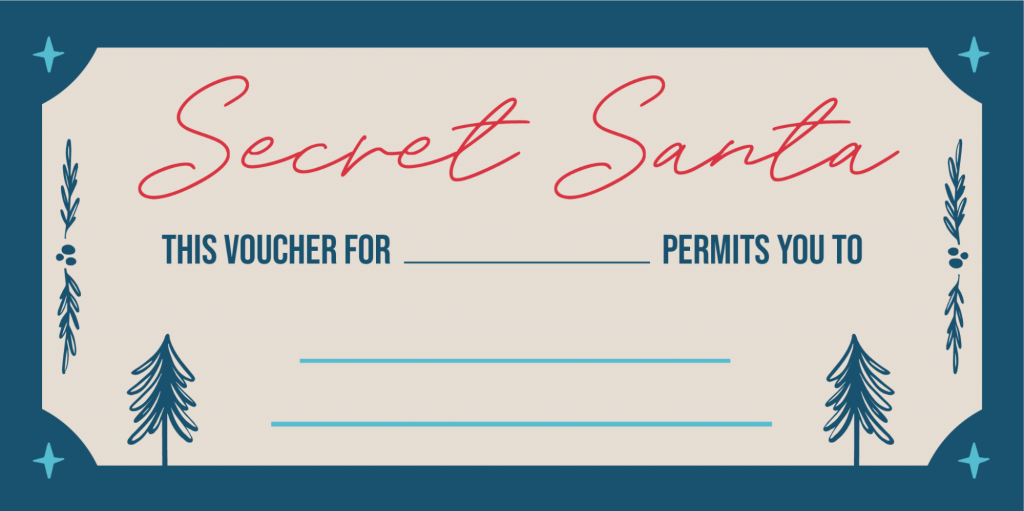 Download Secret Santa Vouchers PDFs
The ultimate office Secret Santa vouchers. Ready to hand out with just a few clicks, your colleagues can receive beautifully designed gifts that are not only personal, but help make the working day that bit easier.
SPECIFICATIONS