Latest news
Top Money Saving Tips For University Students
Heading to university this September? We want to make your life easier! Here are a few simple ways to save yourself some money when starting the semester.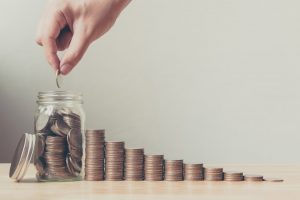 1- Have At Least One 'No-Spend' Day Each Week
Dedicate at least one day a week where you will spend £0. Take your leftovers to uni, walk to your lectures… It really is so simple! 
2- Join Your University Gym
Say goodbye to £80 a month gym's, sure you may have to give up a little luxury and there may not be a sauna, but think of all the £££ you'll be saving.
3- Goodbye taxis…. Hello buses! 
Public transport will become your new best friend when looking to save money at university. Get the bus instead of a taxi and watch the savings pile up, look into getting a bus pass for even more savings! 
4- Squeeze The Most Out Of Your Toiletries
Squeezed all you can out of your toiletries? Cut the top off your toothpaste, shower-gel or moisturiser and get even more out!
5- Don't Pay To Withdraw Your Own Cash 
Avoid pesky cash machines that charge you to withdraw cash, instead look for free cash machines and withdraw from those instead – a simple yet effective saving solution.
6- Leftovers For Lunch
Don't throw away the remains of your dinner, instead take it for your lunch the following day. We all know how great leftovers taste anyway… it's a no brainer!
7- Ask For Discounts
You're a student… Make the most of it! Lot's of cafe's, restaurants, bars and shops offer students discounts. If you don't ask, you don't get so it's definitely worth checking.
8- Buy or Rent Textbooks
Textbooks can be expensive and you may only use them for one term. Reach out to older students and join course Facebook groups as lots of students tend to rent or sell their unwanted textbooks, meaning YOU save some money.
9- Limit Eating Out
Eating out is expensive, try saving your restaurant trips for special occasions and cook for your new housemates! 
10-  Leave Your Bank Card At Home On Nights Out
A tip guaranteed to save you some pennies, leave your bank card at home and budget yourself to a set amount of cash to take out with you.
SPECIFICATIONS