HP Deskjet 2543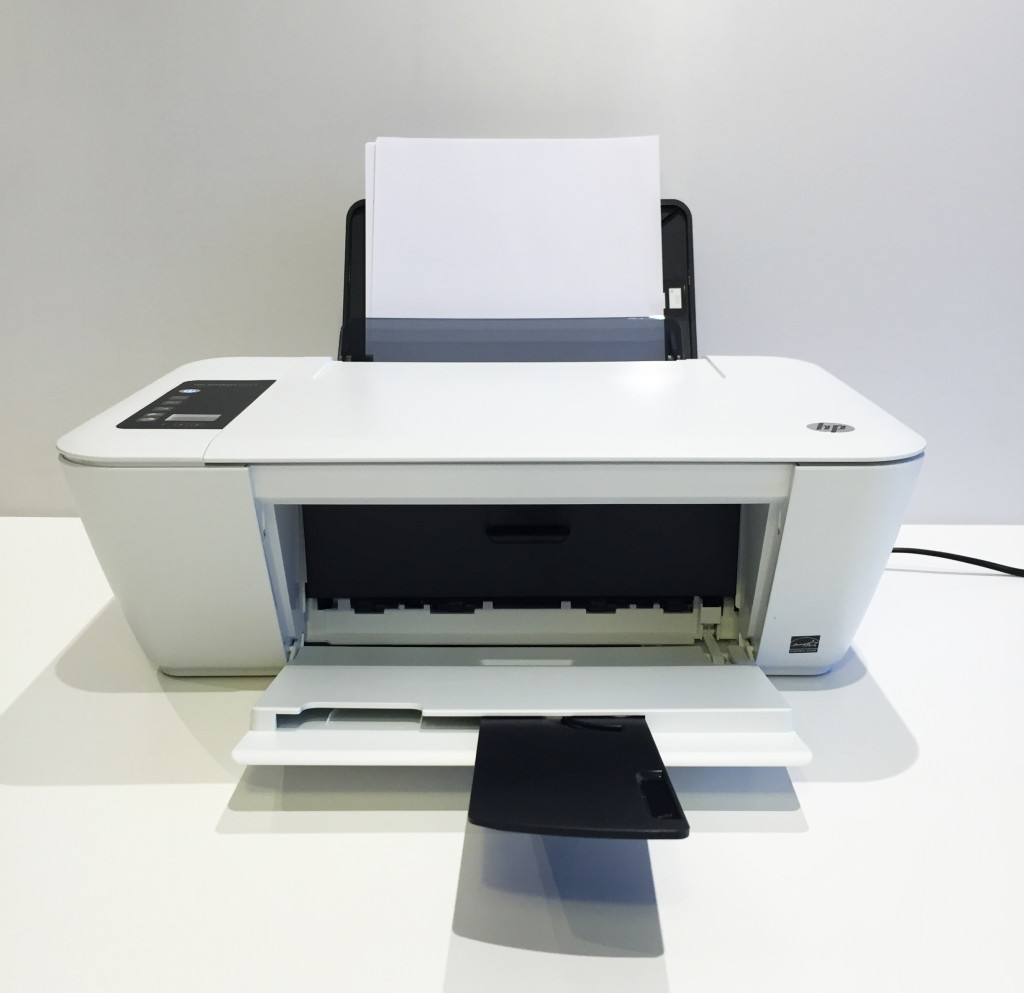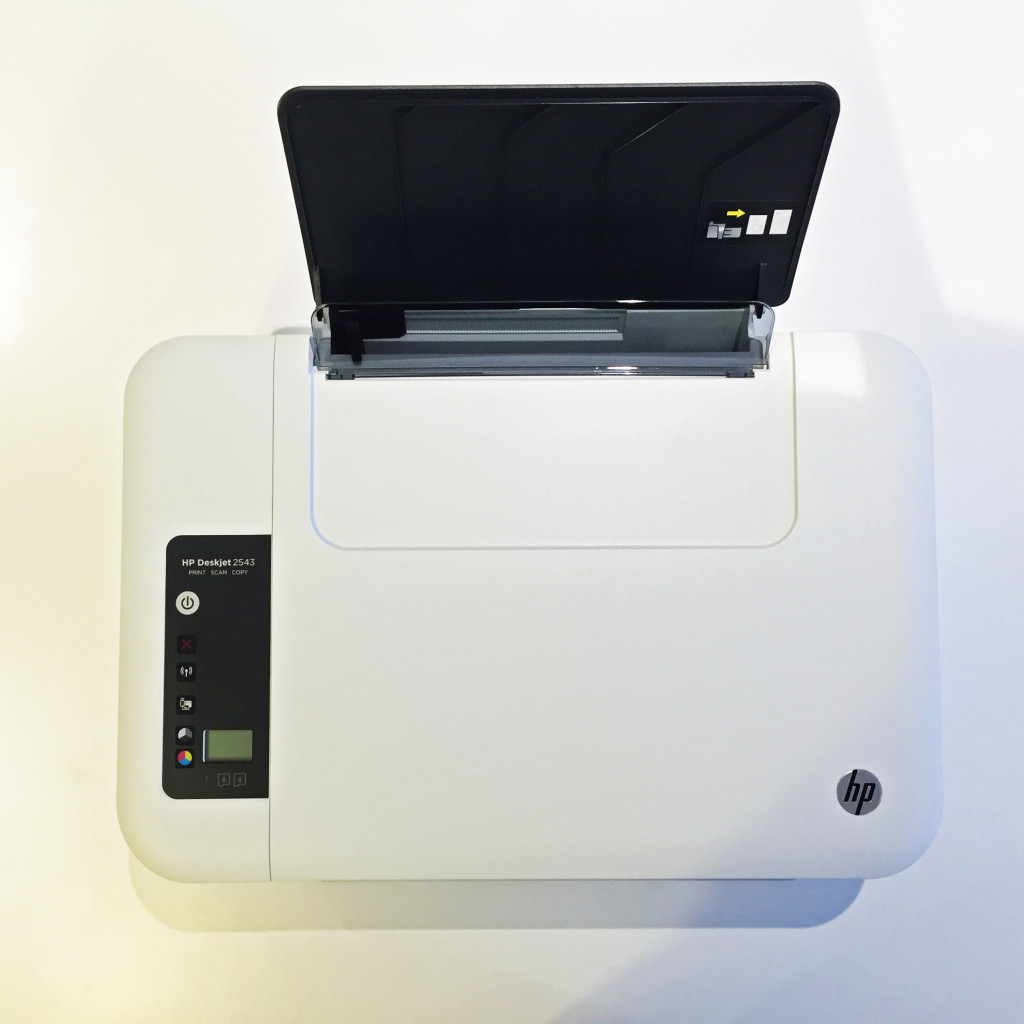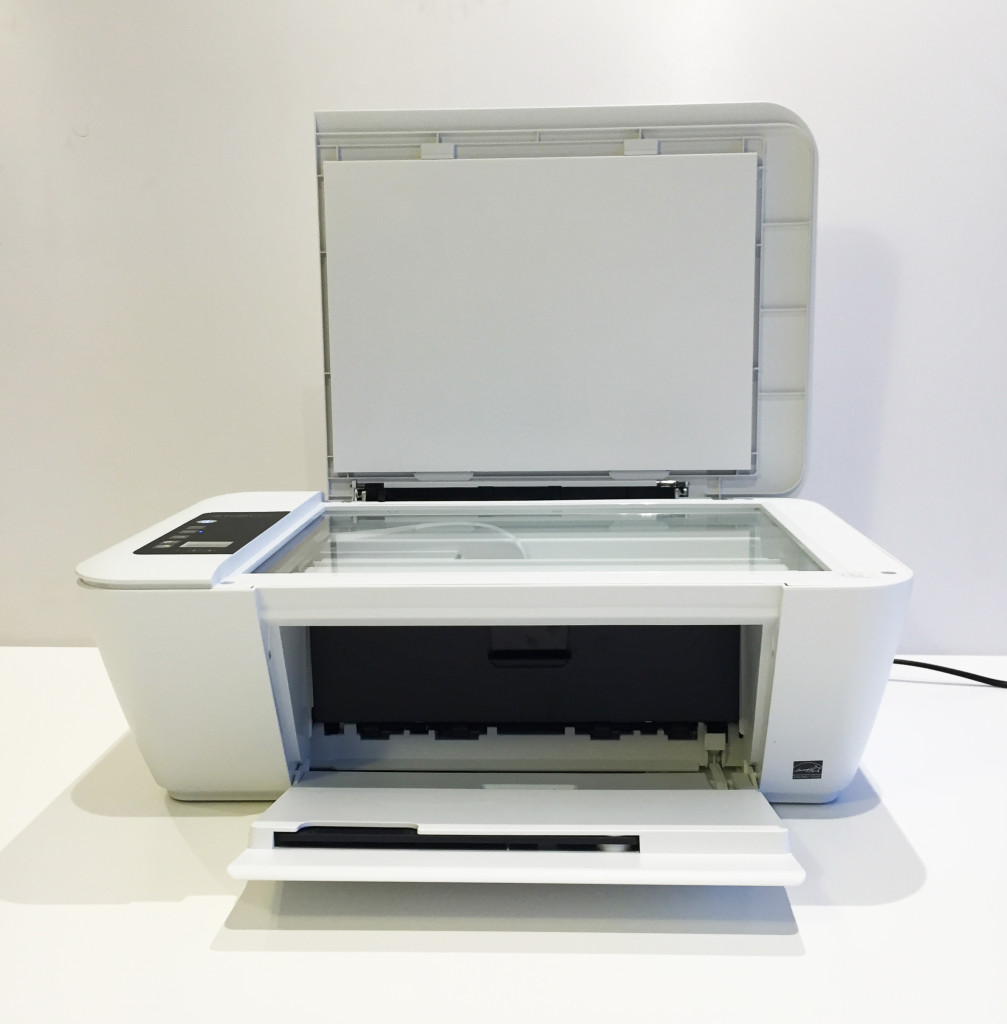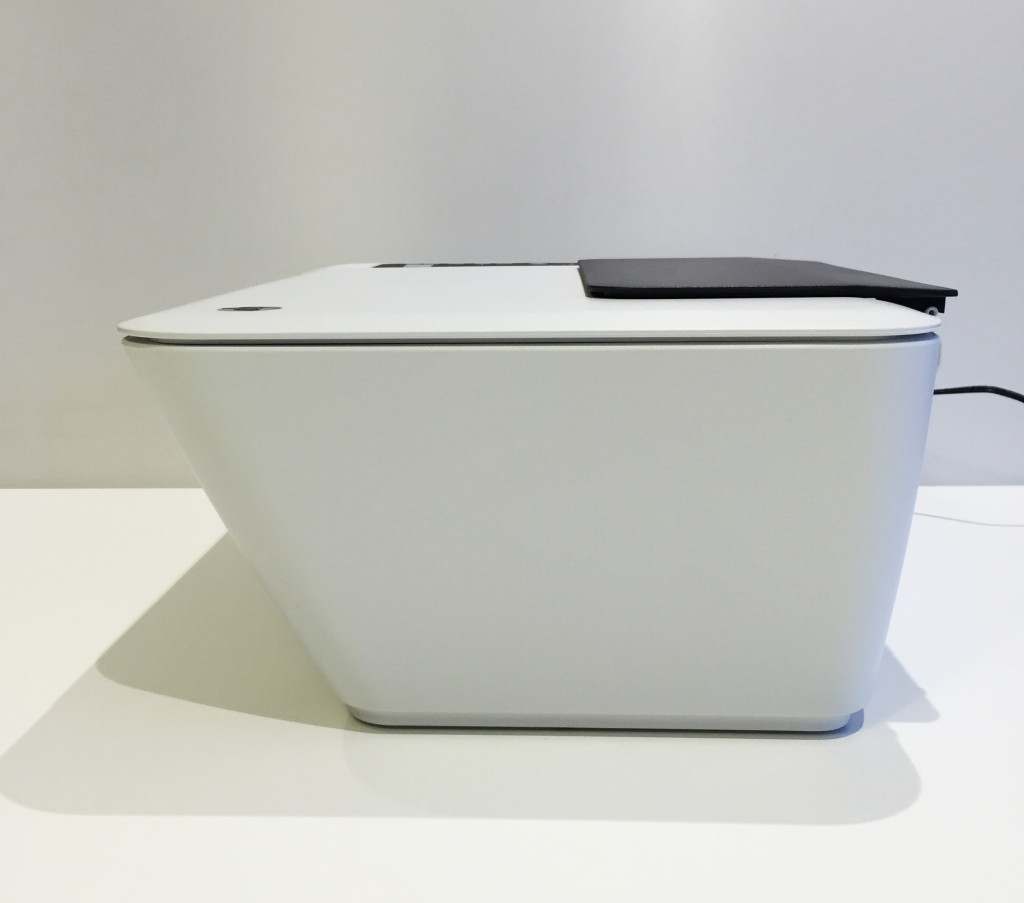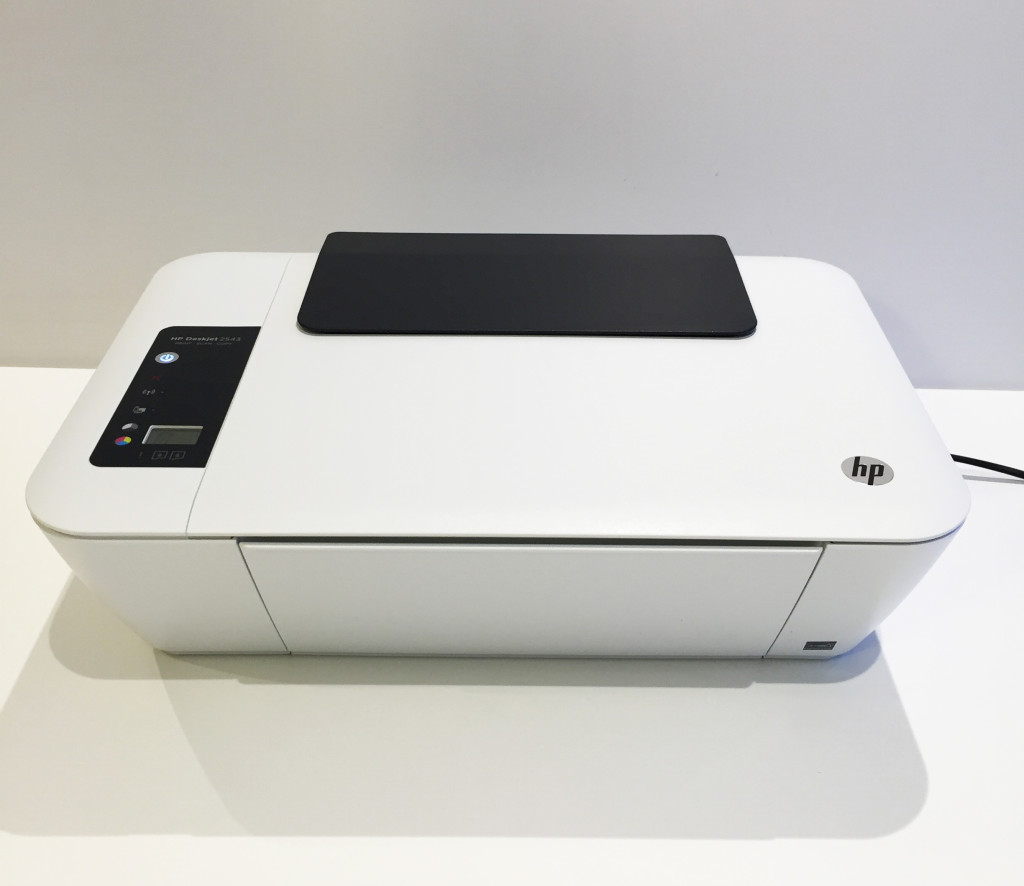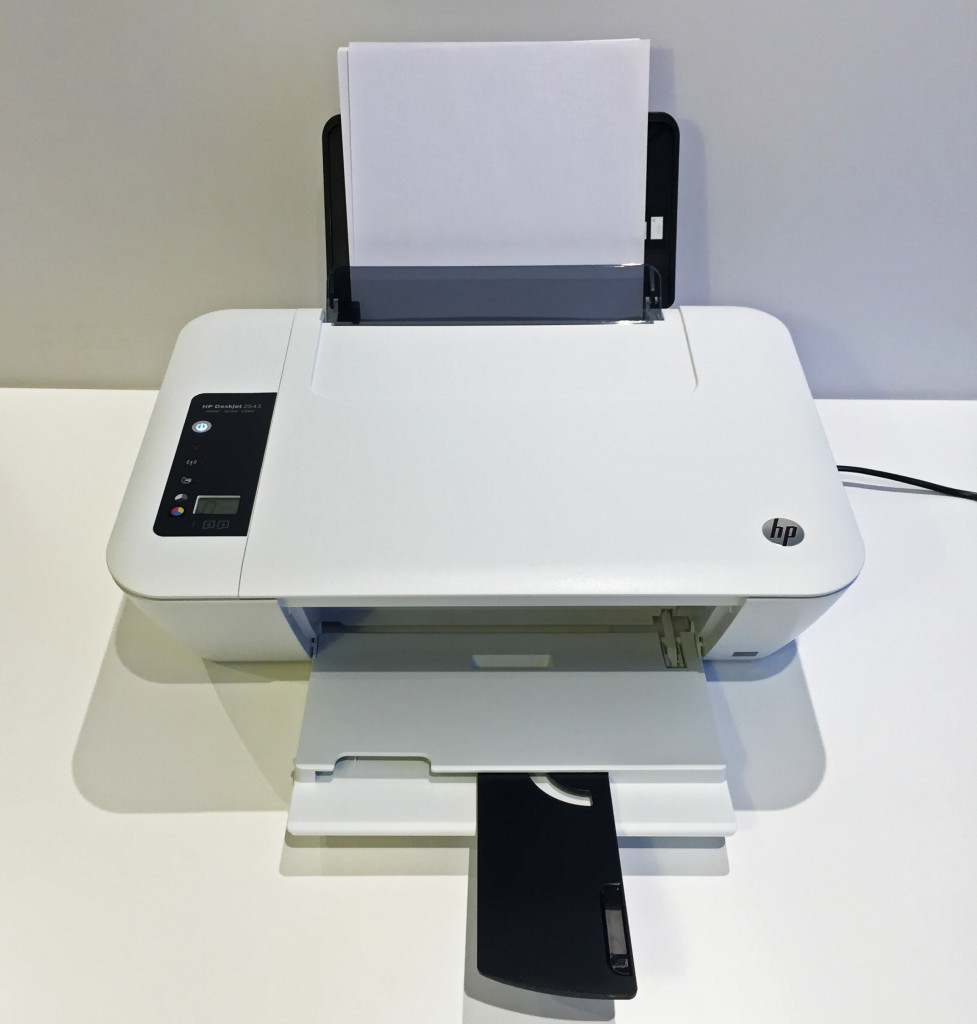 Verdict
✓

Pros
Stylish

Compact

Low purchase cost
✗

Cons
Slow print speeds

Average print quality

Small display
Date reviewed: 8th February 2016 | Click here to buy ink cartridges for HP Deskjet 2543
INTRODUCTION
If you're after a cheap and compact device to carry out the odd print job here and there, then we strongly recommend the HP Deskjet 2543. For its price, this all-in-one printer (it includes a scanner, printer and copier) is excellent value for money. The running costs are fairly standard and it is also compatible with high yield toners which reduce the running costs to a very good rate indeed. Its wireless capabilities are an added bonus allowing you to print your documents from any room in the house from your laptop or smart device and you can even scan documents direct to your mobile from the HP Deskjet 2543.
However, if you're after a high quality photo printer or a machine that can churn out documents at a rate of knots then you are better off looking elsewhere.
FEATURES
The HP Deskjet 2543 picks up the most points for offering wireless capabilities at a tiny £40 price tag. You'll struggle to find a device with such fast print speeds and with this many wireless options for less money. It will connect to an assortment of apps and programmes including Apple AirPrint, ePrint and Wireless Direct to enable you to sync up your laptop and other smart devices, enabling you to print remotely if needed. The HP Deskjet 2543 is also capable of sending your scans directly to a mobile device, cutting out the middle-man computer. It offers a speedy wireless connection which is shown by a bar display on the LCD screen on the operating panel. One downside is that the printer does not offer duplex-printing and is therefore not best suited to heavy duty office work or to those wishing to print formal documents.
DESIGN
Weighing just 3.6kg and with dimensions of 42.5 x 55.2 x 25.2cm the HP Deskjet 2543 is super lightweight and compact enough to snuggle into a neat corner of your office, although we were very pleased with the design and colour scheme, so we're very happy to keep it in plain sight. The HP Deskjet 2543 has an attractive, sleek white design in a matte finish and with contrasting black operating panel and foldout input tray. It has soft, rounded edges and is slimmer at the base. One small downside we can see with this design is that the white is more likely to show dust marks and scratches. Another concession is the display, which is very small with only enough room to display the number of copies being printed and the wireless signal strength.
PRINT QUALITY
This section is where the printer loses stars for us. The quality of prints is nothing special but you do get what you pay for. Text documents print fine on the whole with occasional smudging. But this printer is definitely not for high quality photo prints. The quality of photo prints is way below average. Colours can be lacking in intensity and on plain paper there is noticeable speckling and banding. It is also let down by its print speed. The official specifications state that this device can print up to seven pages per minute in black and four in colour but our tests have found this to be a stretch. It actually produced closer to four black pages per minute and two in colour.
VALUE
This printer is fairly good value in terms of running costs. The standard HP toners aren't fantastic value but as it is compatible with high yield toners the cost falls dramatically. The standard HP 301 toners cost around £10 for black cartridges and approximately £11 for a tri-colour cartridge containing magenta, cyan and yellow. The tri-colour cartridge does mean you have to replace all three colours when just one runs out. A HP branded colour cartridge will last for up to 165 pages giving you a page rate of 6.7p per page, which isn't the best on the market. However, while compatible colour toners cost around £17, they offer double-the-life, lasting for up to 330 pages, setting the rate at 5.2p per page.
The standard black toners cost roughly £10 and last up to 190 pages at a rate of 5.3p per page but, again, high yield toners make a huge difference. They last on average up to 480 pages at a cost of just £18, dropping the cost per page to 3.8p.
PRICE WHEN REVIEWED
£39.98 from Staples
Buy HP Deskjet 2543 ink cartridges
SPECIFICATIONS
CONNECTIVITY: Wireless (ePrint, AirPrint, Wireless Direct); Hi-Speed USB 2.0
PRINT RESOLUTION: Up to 1,200 x 1,200 dpi
PAPER FORMATS: A4, B5, A6, DL envelope
SCANNING RESOLUTION: Up to 600 x 600 ppi optical
DIMENSIONS: 15.7 x 42.5 x 30.6cm
WEIGHT: 3.6kg
Download Review